Hi Everyone, some great projects once again. Here are the designer's Picks for this week.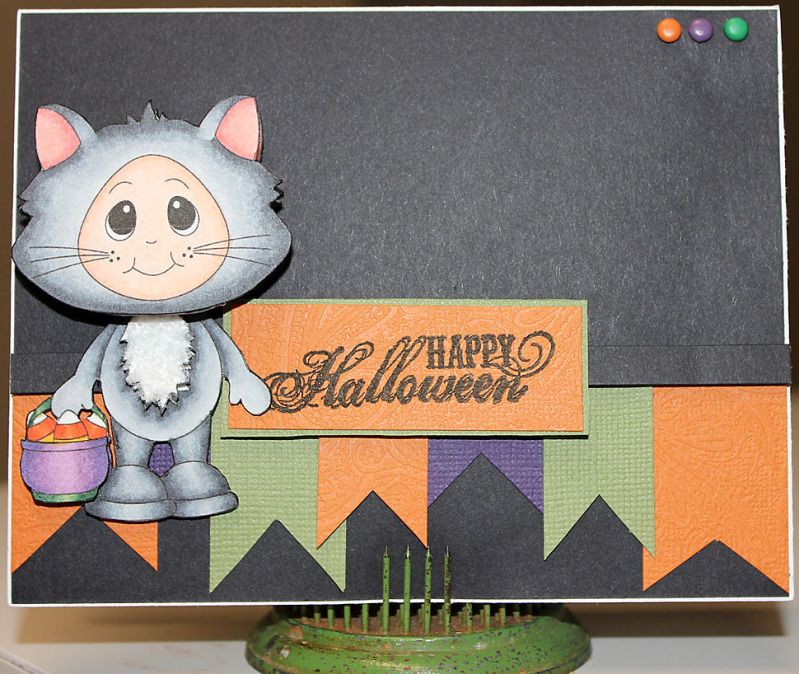 I have chosen Tammy's card for the simplicity of the card, using the colors perfectly. I love the little cat costume and the flags on the bottom of the card add some interest to the card. Thanks Tammy for joining us this week
My pick this week for top card is Fae's "All Boy". I especially love the cute boy image
that she chose and and all the little details she added.
Judy
My pick this week is # 5 Fae's card All Boy.
I love how Fae has used the colours of the challenge
and I love the layout of the card.
A little boy's card with cuteness.
Love the image too! Great work Fae.
Regards Meighan
Ann Marie
My favorite is Ann Marie's, #4...from the start.
Her use of materials is so special.
I love the papers,
the image, the glitz...love it all!
Beth M.
My Choice this week goes to Beth. Her image is just adorable, I love how the little witch/wizard is colored!
The various Designer Papers are so cool, and really add a lot to the card! Thanks for joining us this week!
Julie
Susie
My Top Pick for this week is #9 Susie, What a great scene she has compiled and so beautifully colored
she used our choices in such a wonderful way! But what caught my eye was the awesome glitter she used on the edges of

her card!
Thanks so much for sharing with us this

week Susie!
Hugs Shell♥